Comec ACF200 CNC Cylinder Boring Resurfacing Machine
ACF200 CNC
Stock #1237
New Machine;
Call for Pricing
The ACF200.CNC boring machine combines the two main operations of reconditioning the monoblocks of cars and trucks, such as boring and smoothing, in a single machine and now completely automatically thanks to CNC control.
The finest finishing and precision qualities that characterize it are the result of a combination of a proven mechanical design and the introduction of highly innovative technology solutions that make it smart even faster and more practical to use.

Browse other cylinder boring machines.

Standard equipment
Computer Numerical Control using LINUX Operating System and ARMv8 CPU Processor
Precision Ball screw drives on 3 Axis
Movements by linear railways on 3 Axis
Brushless motors on 3 axis controlled by CNC
Swing arm control panel with double touch screens
Electronic Handwheel for manual displacement on 3 Axis (Fast-Medium-Fine speeds)
Full automatic and programmable working modes for boring and milling operations
WI-FI and LAN connections for support and service
PV0160 pair of parallel supports
PV0021 large clamps (2 pcs.)
PV0022 small clamps (4 pcs.)
Wrench set
Instruction manual
Specifications
| | |
| --- | --- |
| Boring range | 30÷170 mm |
| Max head vertical travel | 700 mm |
| Min-Max distance from head to table | 370÷1020 mm |
| Distance between spindle C/L and column | 290 mm |
| Table surface | 1340x370 mm |
| Max table longitudinal travel | 1200 mm |
| Max table transverse travel | 200 mm |
| Adjustable spindle rotation speed | 75÷850 rpm |
| Adjustable boring bar feed | 0÷3000 mm/min. |
| Adjustable table feed | 0÷3000 mm/min. |
| Spindle motor power | 1.5 kW |
| Rapid feed motor power | 1.27 N/m |
| Table and travers feed motor power | 1.27 N/m |
| Dimensions (LxWxH) | 2045x1245x2175 mm |
| Weight | 1540 Kg |
Accessories and Spare Parts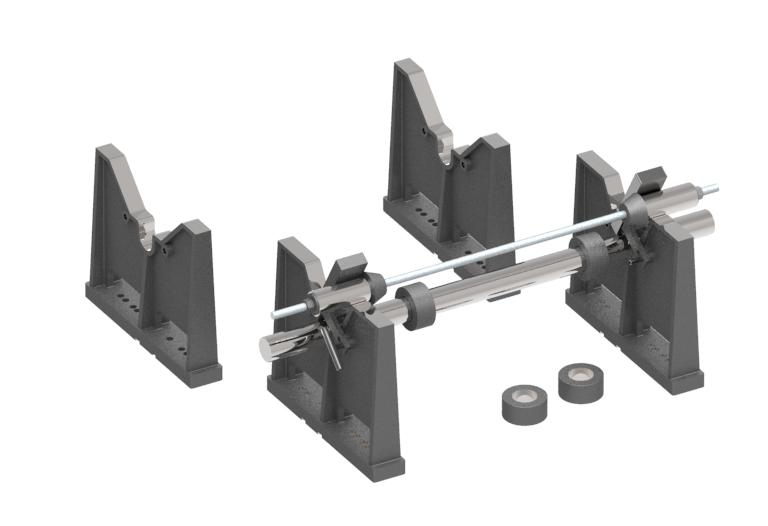 PV1516
60° – 90° V-block blueprinting mounting fixture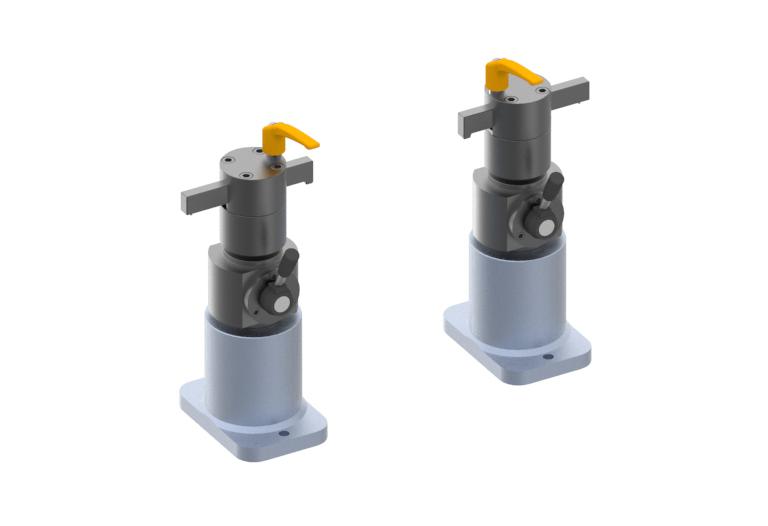 PV0025
Pair of fast clamping column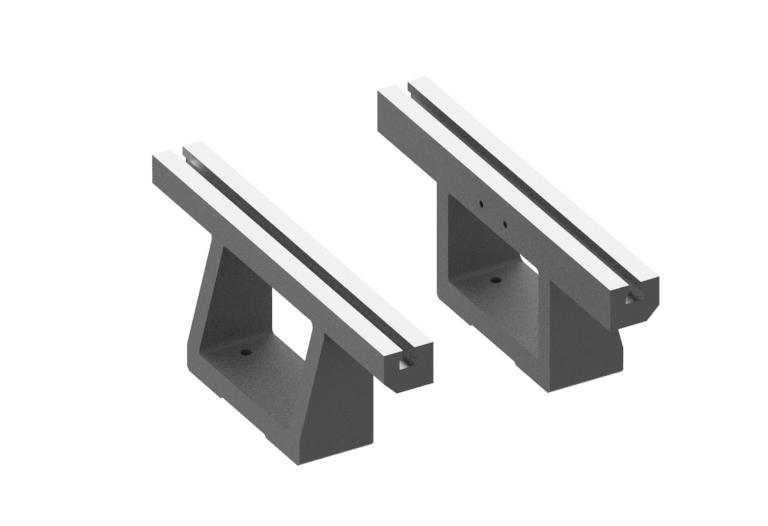 PV0160
Pair of parallel supports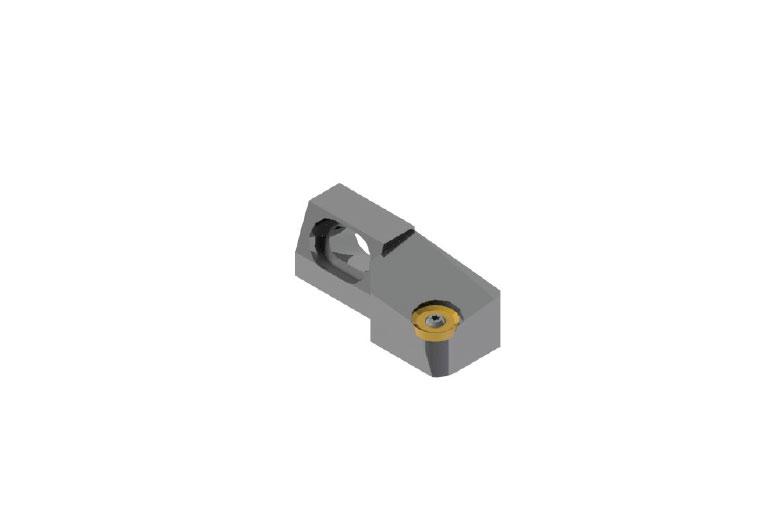 UT1390
ALP insert tool holder for UT1392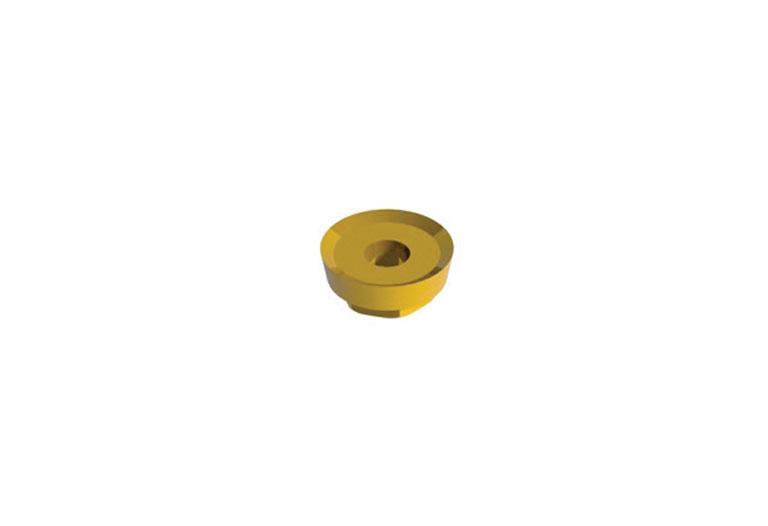 UT1392
ALP insert for aluminum with prechambers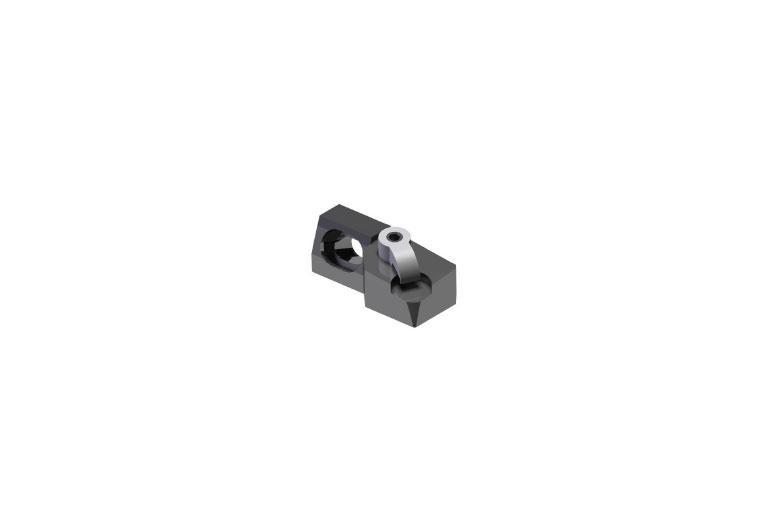 UT1320
3/8" CBN/PCD insert tool holder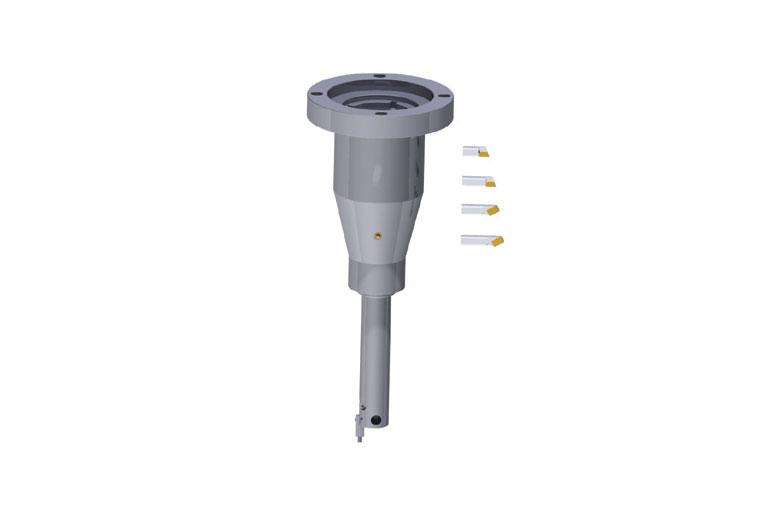 B03560
Ø 35÷60 mm L = 330 mm boring kit with dial gauge adjustment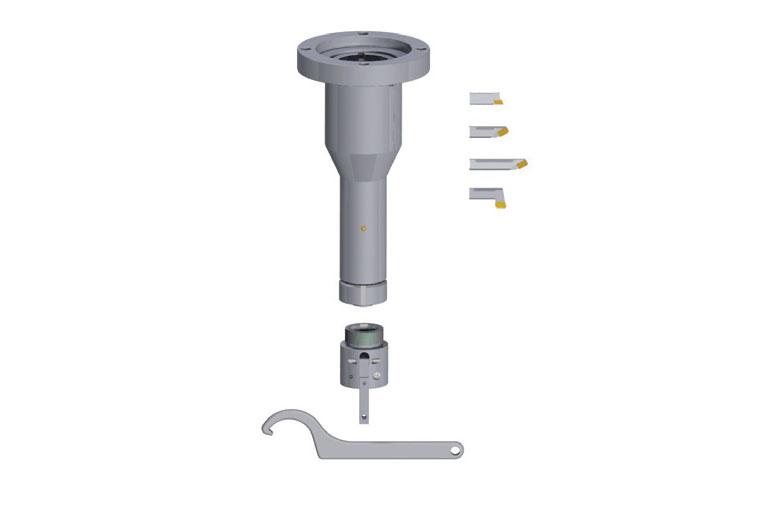 B06085
Ø 60÷85 mm L = 320 mm boring kit with dial gauge adjustment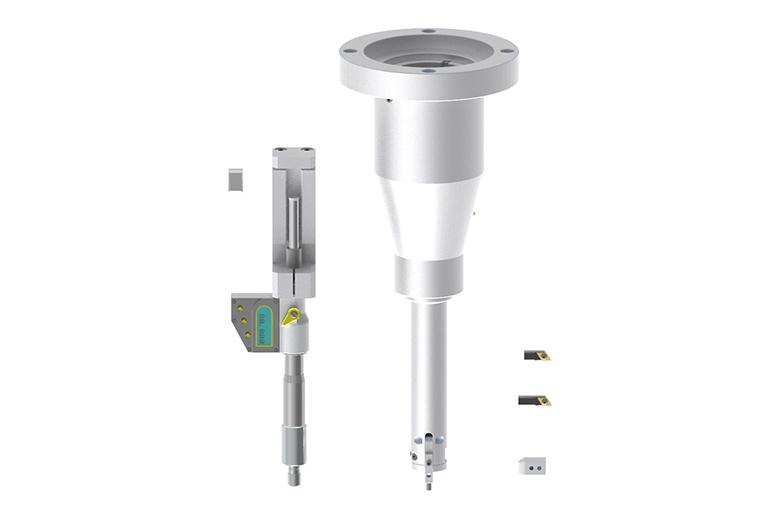 C03560
Ø 35÷60 mm L = 330 mm boring kit with pre-setting system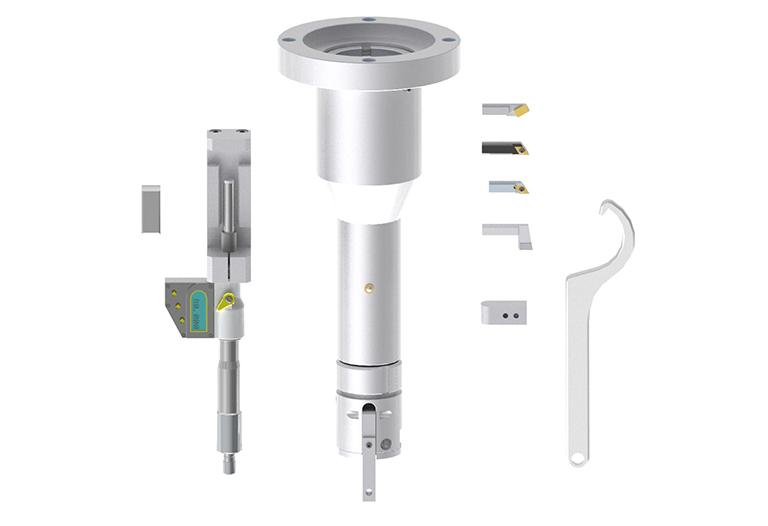 C06085
Ø 60÷85 mm L = 320 mm boring kit with pre-setting system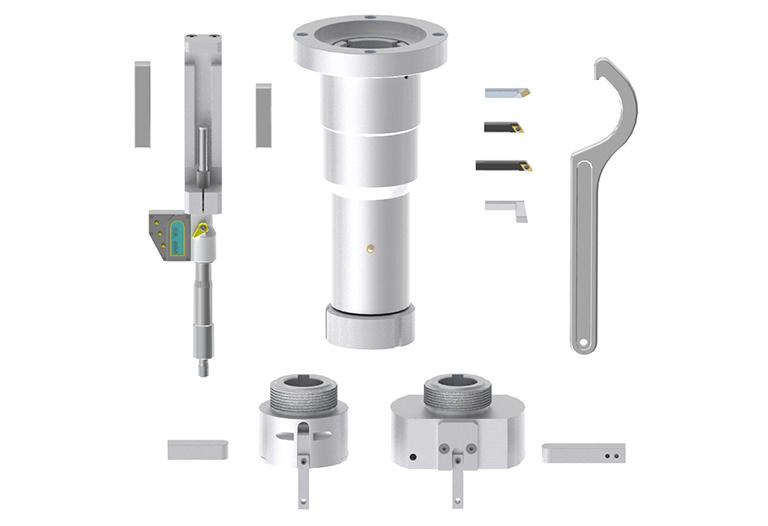 C85170
Ø 85÷170 mm L= 360 mm boring kit with pre-setting system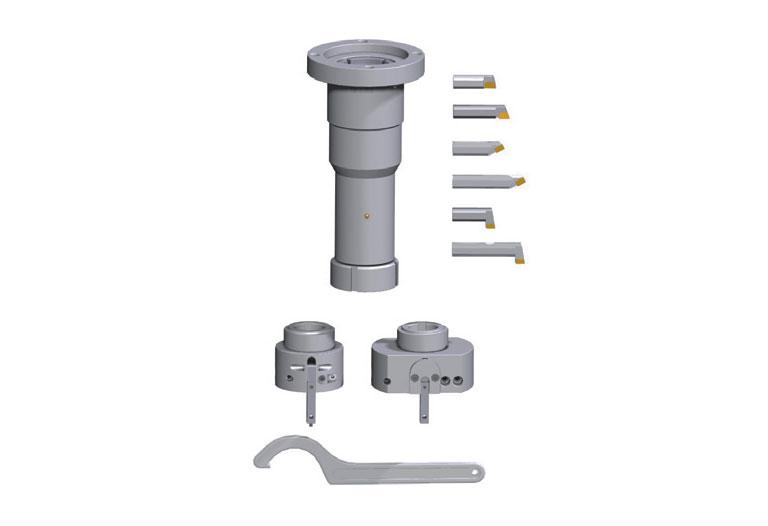 B85170
Ø 85÷170 mm L = 360 mm boring kit dial gauge adjustment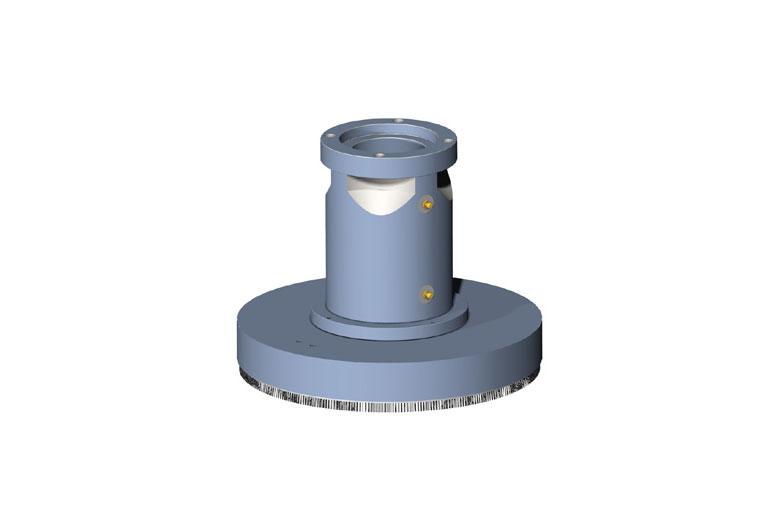 PF0320
1/2" CBN or PCD milling plate dia. 320 mm (available only for ACF)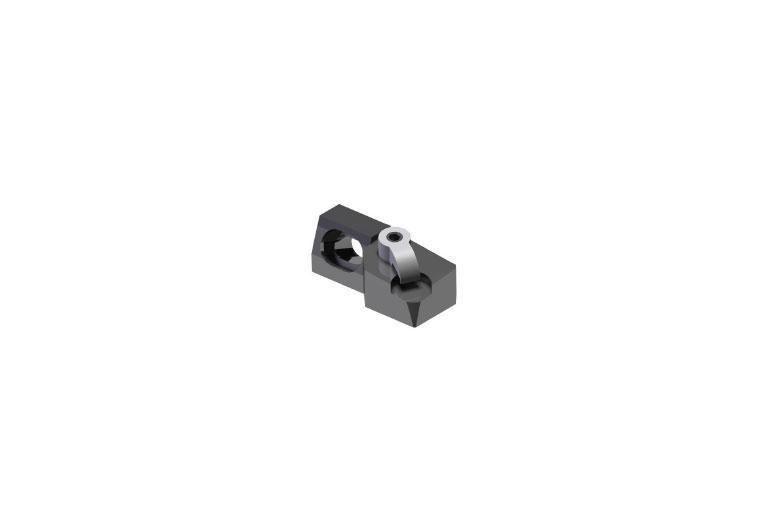 UT1330
1/2"CBN/PCD insert tool holder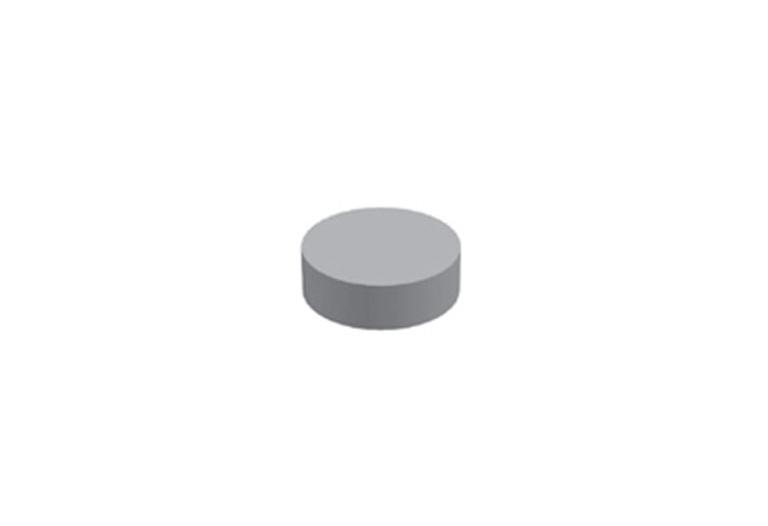 UT1345
3/8" CBN Insert for cast iron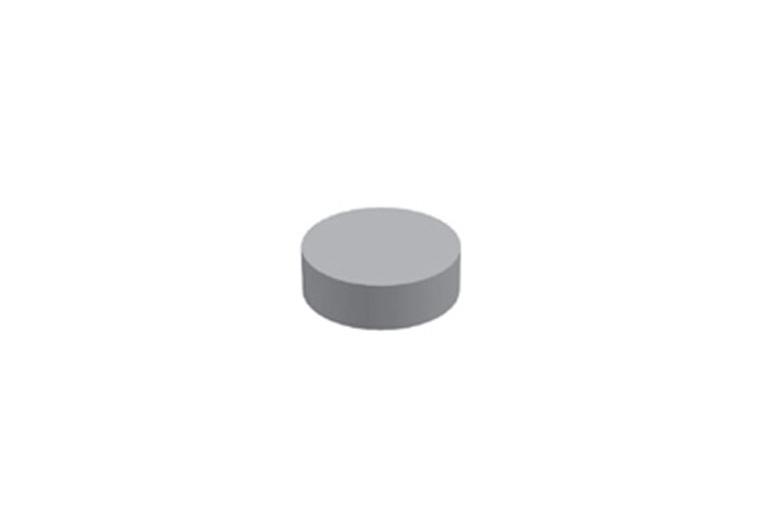 UT1346
3/8" PCD Insert for aluminium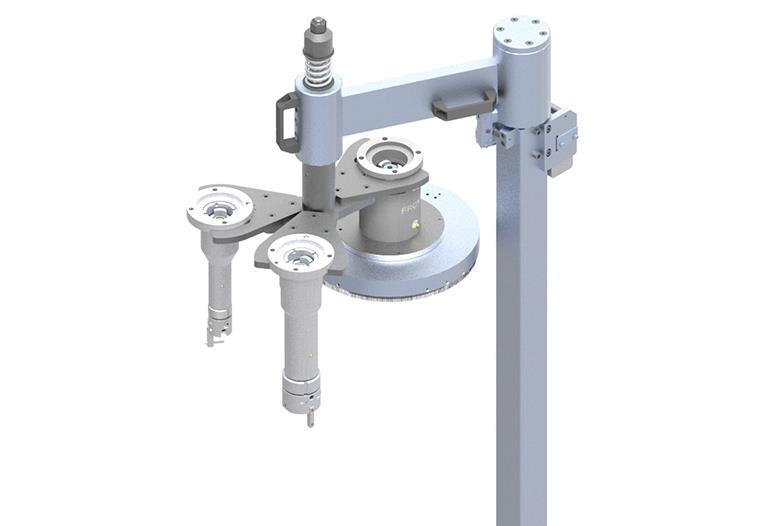 SSR200
Spindle storage rack
ACF200 CNC Brochure